Providing Excellent Customer Service and Value to Our Residents
AION Management was formed in 2017 to create a "Best in Class" property management company dedicated to providing excellent customer service and value to our residents. AION Management is recognized by the Institute of Real Estate Management (IREM) as an Accredited Management Organization (AMO®). We are committed to maximizing the value of each of our real estate assets.
This commitment has resulted in modern and functional renovations to each of our communities, providing our residents with unparalleled options in their homes.
Search By Location
You'll find AION apartments for rent in many towns across New Jersey, Pennsylvania, Maryland, Delaware, Virginia, Indiana and Ohio. From the quiet of Lancaster County, PA to the hustle and bustle of Philadelphia, there is an AION community to fit your lifestyle. Start your search by browsing our featured rental locations.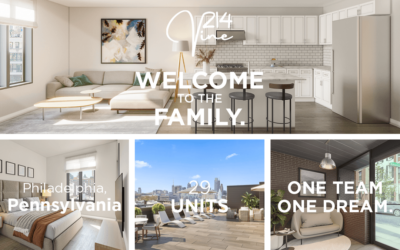 AION Management would like to welcome 214 Vine in the Old City section of Philadelphia, PA to AION Management's family of apartment communities. Leasing for Sept/Oct 2023, this 29-unit property is brand new and in the heart of historic Olde City, Penns Landing and...
read more