AION GIVES BACK
AION Gives Back is an initiative that allows our AION Community to support, uplift, and advocate local charity organizations. It is a way for our organization to give back to our community in more ways than one.
Throughout the year, AION Management has campaigns that advocate for specific Charities. During the month of April we support, Autism Speaks, for Autism Awareness Month. Beginning in August, we begin collecting donations for Alex's Lemonade Stand. In November & December, we invite each of our AION communities to select a local charity or nonprofit to support. In addition, all of our communities are partnered with their local animal shelter, and monthly posts go out advocating for the shelters to help our furry friends find their forever homes! You can read more about our AWAGS Shelters here (link to AWAGS section). Whether it's donating canned goods, winter clothes, volunteering, or fundraising, our AION community is sure to give back throughout the year!

AION wants to encourage pet adoption and supports local animal shelters in areas our properties are located. On the first Friday of each month, team members at our communities wear their AION Wags T-Shirts and promote partnerships with their local pet shelters. Each month, we select one lucky community that has gone above and beyond and deliver breakfast to their team as a thank-you for doing such a great job supporting their local shelter. To encourage our properties' residents to support their local animal shelters, we offer 3 months of waived pet rent for any approved adoption through their local animal shelter! Check out the list of animal shelters our AION communities partner with below if you would like to learn more about ways to get involved!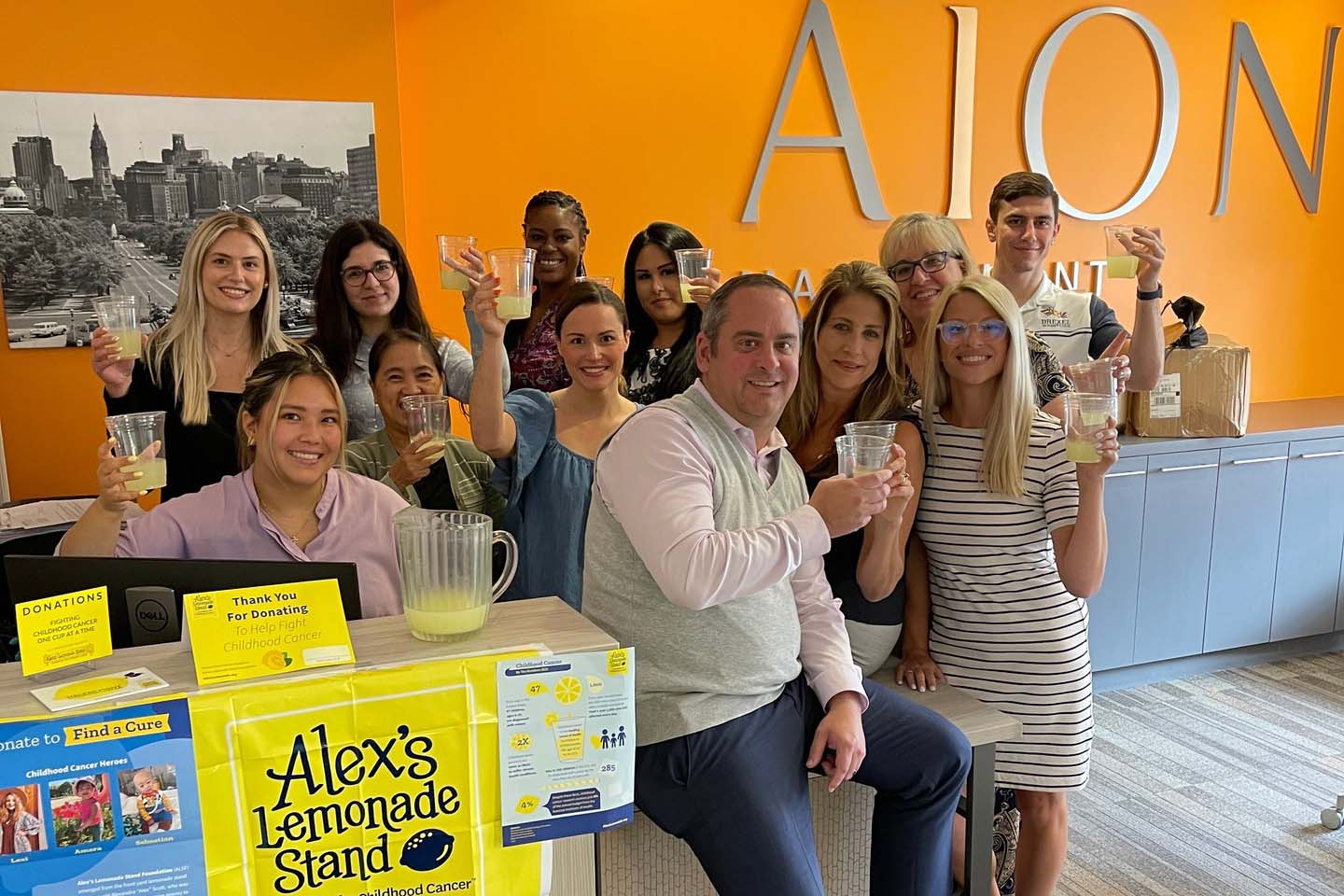 Alex's Lemonade Stand Foundation shares the vision of founder and creator Alexandra "Alex" Scott, a cure for all children with cancer. To change the lives of children with cancer through funding impactful research, raising awareness, supporting families and empowering everyone to help cure childhood cancer.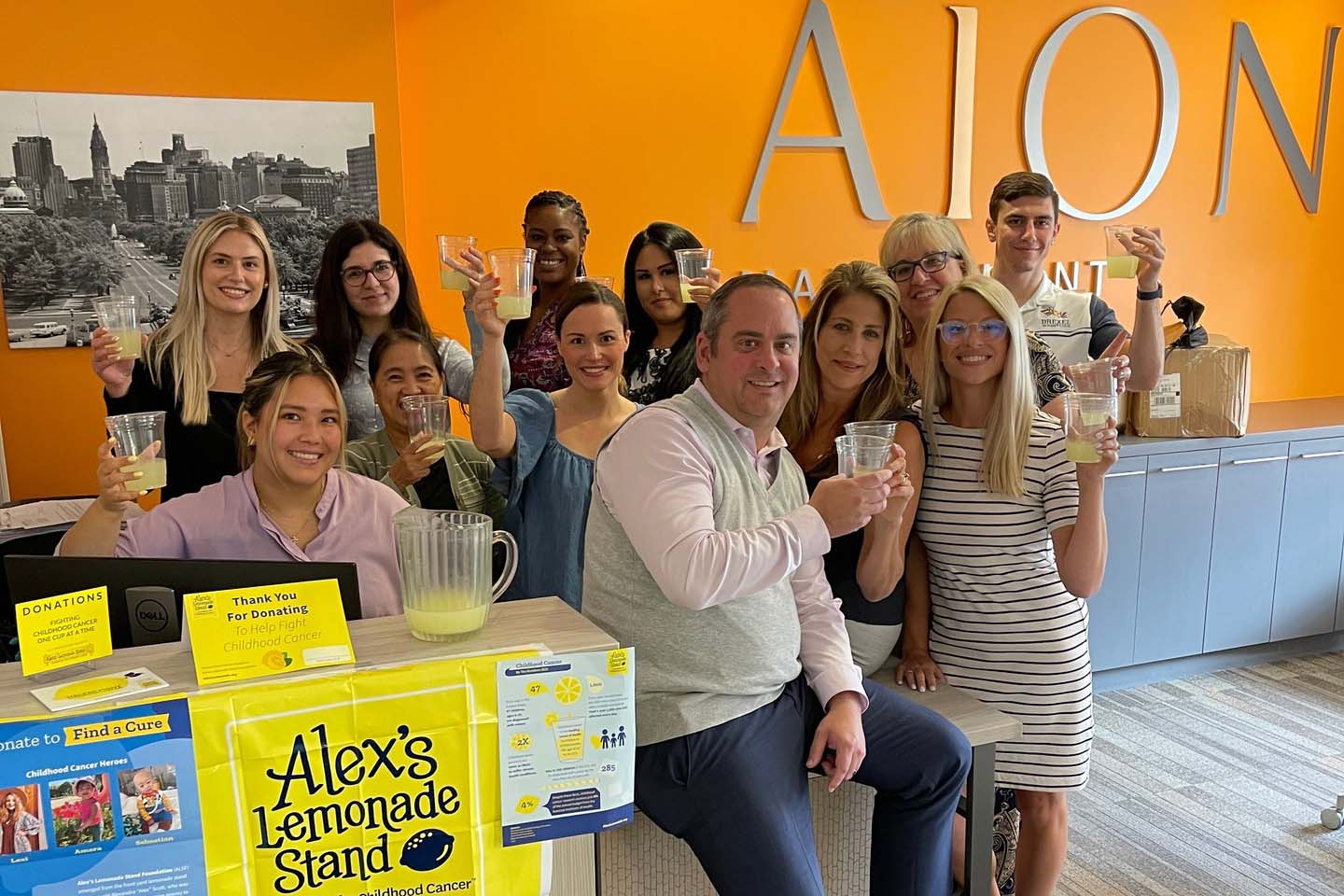 Autism Speaks is dedicated to creating an inclusive world for all individuals with autism throughout their lifespan. We do this through advocacy, services, supports, research and innovation, and advances in care for autistic individuals and their families.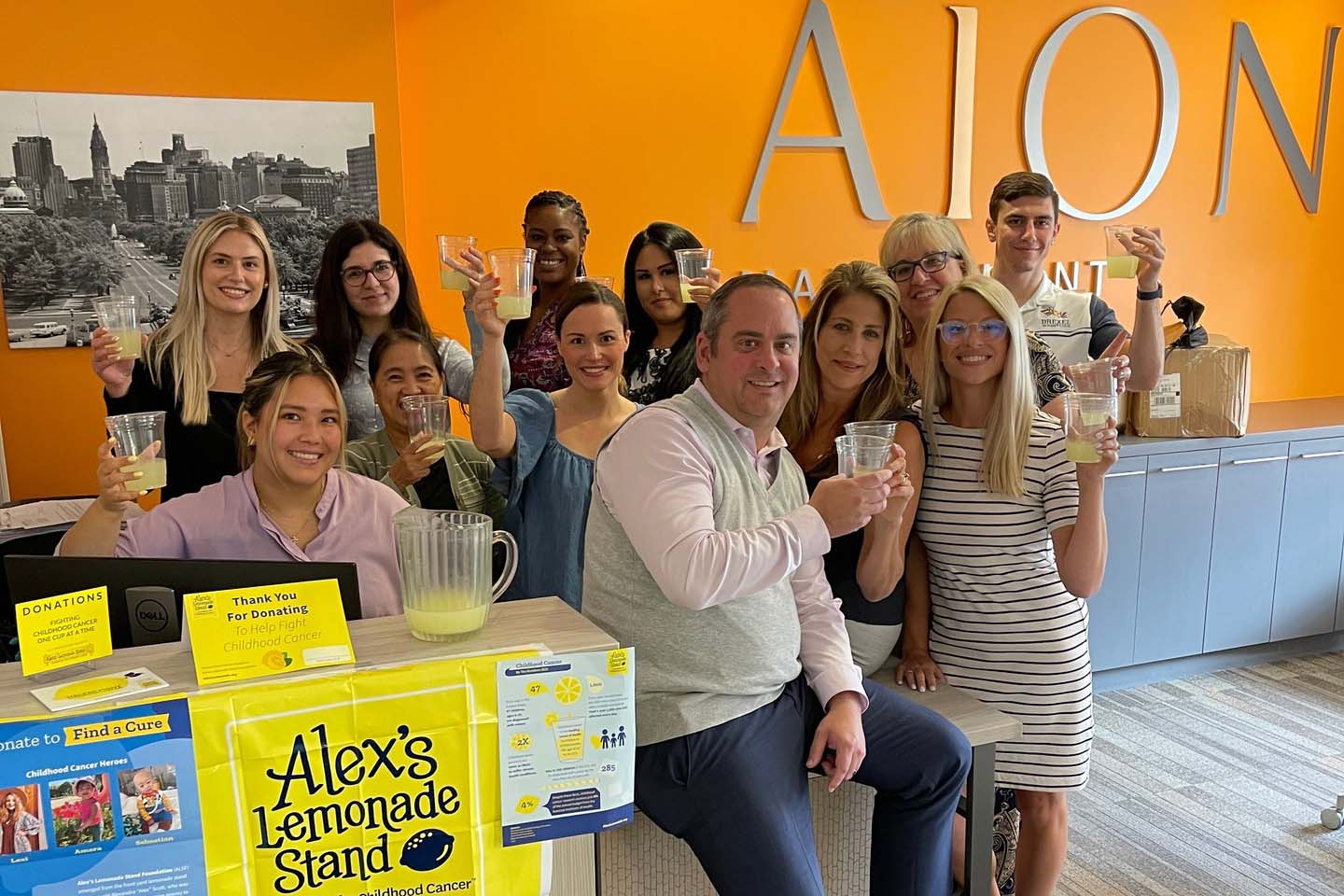 NBTS unrelentingly invests in, mobilizes, and unites the brain tumor community to discover a cure, deliver effective treatments, and advocate for patients and caregivers. Building on over 30 years of experience, we are the largest patient advocacy organization in the United States committed to curing brain tumors and improving the lives of patients and families.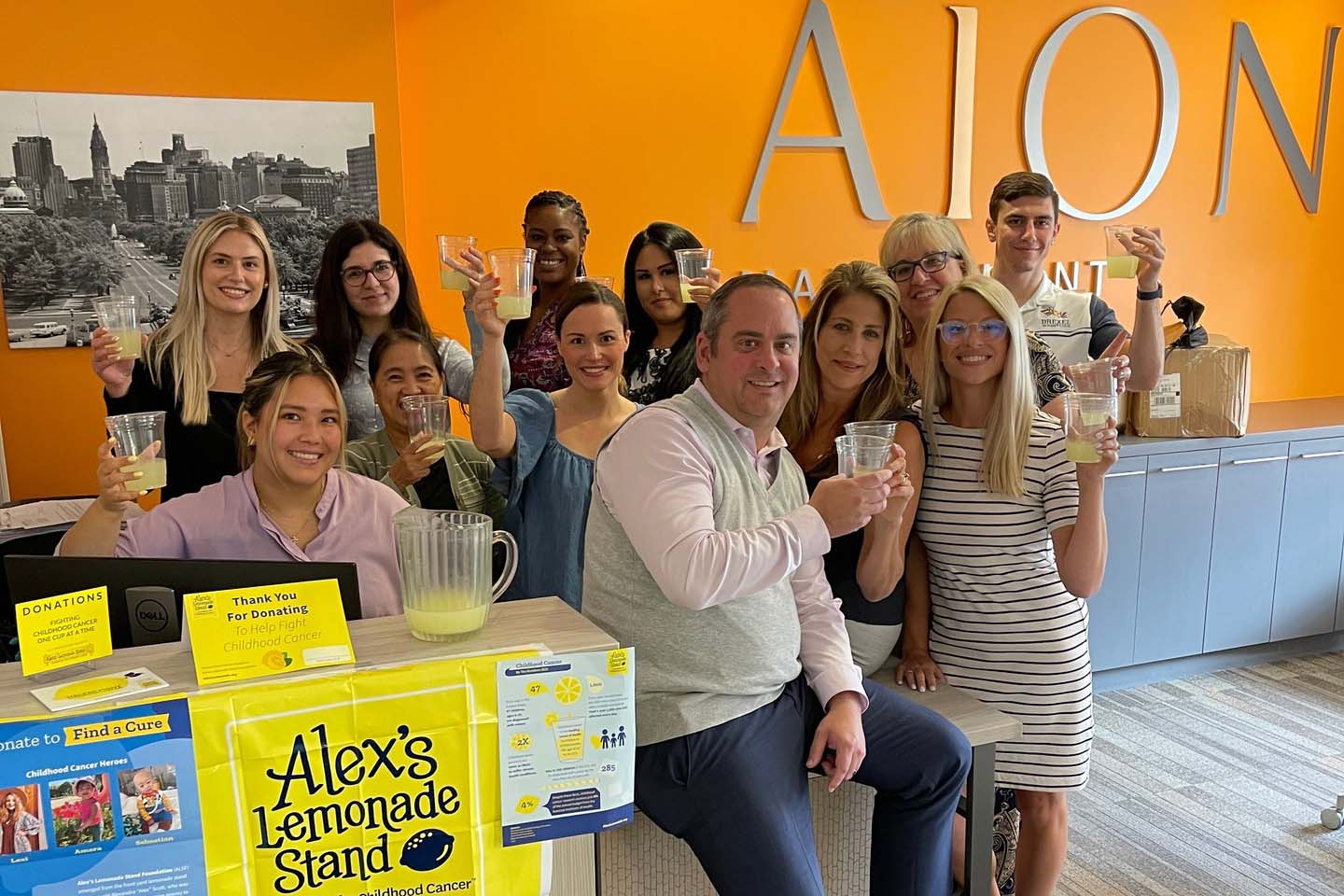 This donation drive takes place every August for our AION communities. We collect school supplies for their local school district and or school, from residents, staff, family & friends! The donation drive lasts all month long, with supplies ranging from pencils and paper to backpacks and lunch boxes.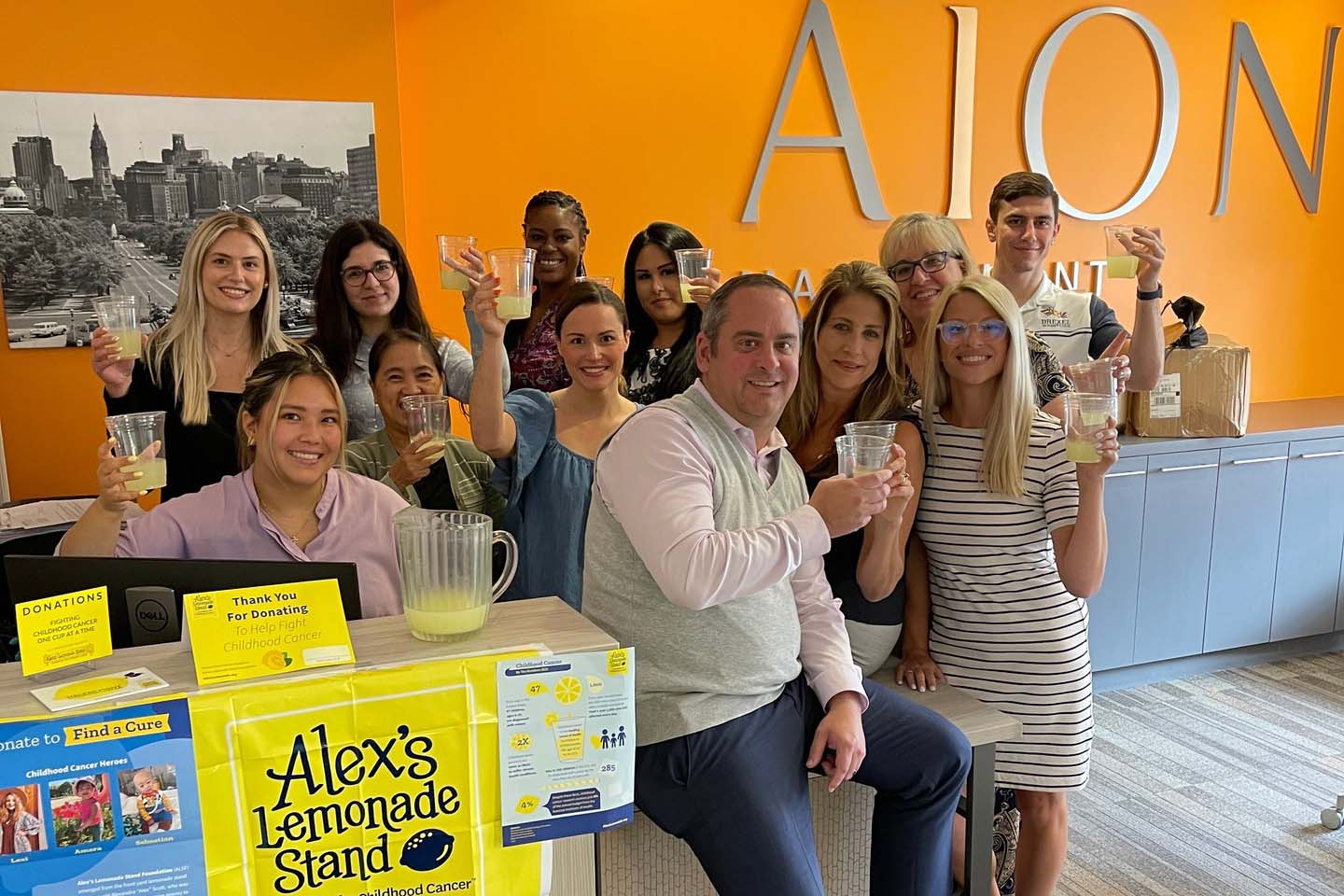 This donation drive occurs November – December each year. Each property selects a charity or organization that is raising money or collecting winter specific donations. The list of items ranges from canned food to winter jackets and toiletries. 
Get Notified When We Host a Fundraiser!
Back-to-School Drive Districts & Schools
York Suburban
Joyce Kilmer
Gwynedd Square Elementary School
Gilpin Elementary School
Chews Elementary School
Washington County Public Schools
Chalkley Elementary
Simmons Elementary School
Lyndhurst School District
Newark School District
Mt. Olive Schools
Jackson Road Elementary School
Sedgefield Elementary School
North Hills School District
Bensalem School District
North Hills School District
Yellin Middle School
Harford County Public Schools