Redefining The Apartment Living Experience
AION Management was formed in 2017 to create a "Best in Class" property management company dedicated to providing excellent customer service and value to our residents. AION is one of the fastest growing property management firms in the Mid-Atlantic, with more than 20,000 apartments under management. In 2020 AION Management was recognized by the Institute of Real Estate Management (IREM) as an Accredited Management Organization (AMO®). Joining an exclusive group of nearly 600 real estate management companies worldwide that have met the requirements to earn this distinction. We are committed to redefining the apartment living experience by adding more value to each residence with modern interior finishes and the addition of capital improvements. These core values combine to create homes that all residents can enjoy.
Our Executive Team brings significant industry experience and leadership to AION Management. Led by President Robin Flagler, AION's leadership includes National Apartment Association Education Institute (NAAEI) faculty members, several ARM and CPM designees through IREM, and several CAM and CAPS designees through the NAAEI.
Our Mission
To provide our residents with a best in class living experience through our dedication to understanding their needs & offering exemplary customer service all while empowering our team to deliver value to our investors, partners & AION.
Aspire
Aspire for excellence every day & in all that we do.
Innovate
A trend setting company that utilizes the latest technology to streamline systems.
One Team
Act with integrity, show respect & trust for each other. One Team One Dream.
Next Level
Always challenging ourselves to think outside of the box with an entrepreneurial spirit while embracing new solutions.
Senior Operations Team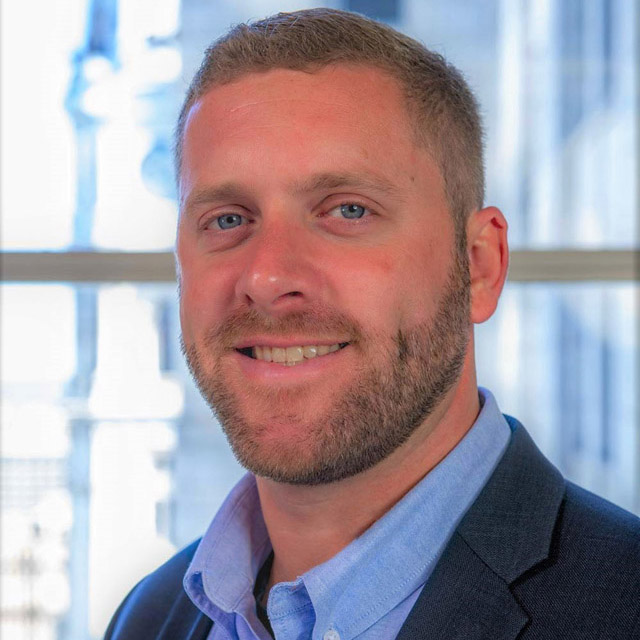 Alex Goodman
Director of Service Operations
Alex Goodman is a Senior Regional Service Director for AION Management in the Maryland and Delaware region. He brings with him a strong background in overseeing capital projects, training new employees, and implementing new policies and procedures. Prior to working for AION Management, Alex worked for Bozzuto Management overseeing multiple high-profile new constructions and acquisitions as a Service Director. He started his career in Property Management after graduating from Lincoln College of Technology with a degree in Heating, Refrigeration, and Air Conditioning. Alex also earned his A.S. in Business Administration and has his LEED AP credential in Operations & Maintenance.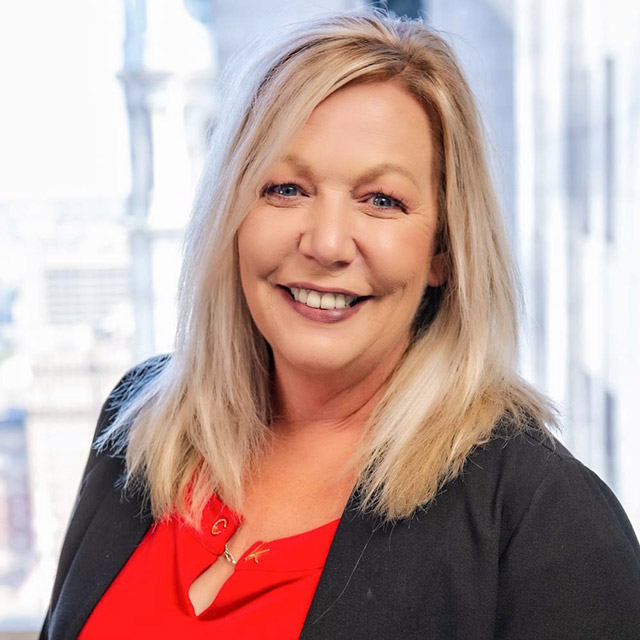 Patty Peters
Senior Regional Real Estate Manager
Patty Peters joined AION Management in November 2017 as a Senior Real Estate Manager and was promoted to Regional Real Estate Manager in September 2018. Patty brings 30 years of experience to AION, having worked at Greystar, Home Properties, and Ridley Management in property manager through regional property manager positions. Patty holds a Pennsylvania Real Estate License and earned her BA in Business from West Chester University.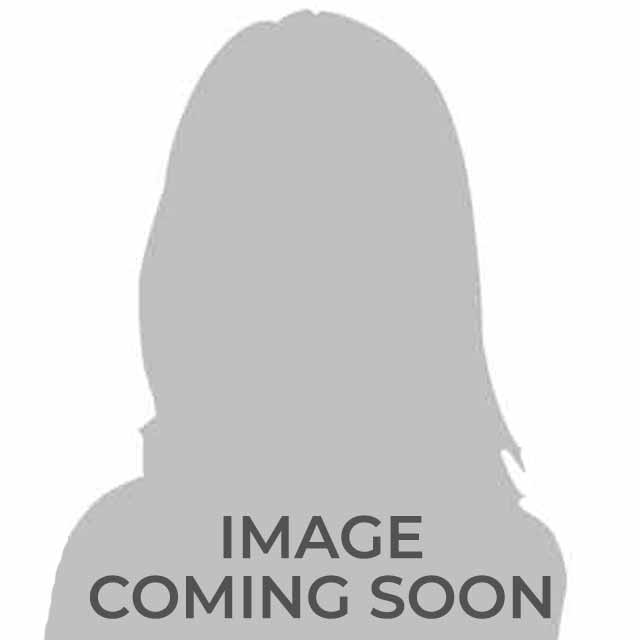 Nicolette Anastario
Regional Real Estate Manager
Nicolette Anastario is currently a Regional Real Estate Manager at AION Management, where she is responsible for operations and financial performance of over 1,100 units throughout New Jersey. Nicolette has over seven years of property management experience.
She started with AION Management in 2021 as a Real Estate Manager and was promoted in 2022 to the Regional Real Estate Manager role. Prior to AION, Nicolette worked for Capodagli Property Company as a multi-site Property Manager of over 290 units. She began her career in Real Estate as a Sales Associate with Coldwell Banker while managing a portfolio of over 250 single and multi-family homes across the NY/NJ Metro Area for Dixon Advisory.
Nicolette is experienced in managing Class A assets at various stages, including lease-ups, repositioning, and management take overs. Her asset expertise in capital improvement projects, process streamlining, resource management, and customer service allows her to lead her team of managers in delivering strong financial results. In addition to her NJ Real Estate Salesperson License, Nicolette holds a Bachelor of Science degree in Marketing from Rutgers University Business School. She also holds a Certified Property Manager (CPM®) designation from the Institute of Real Estate Management.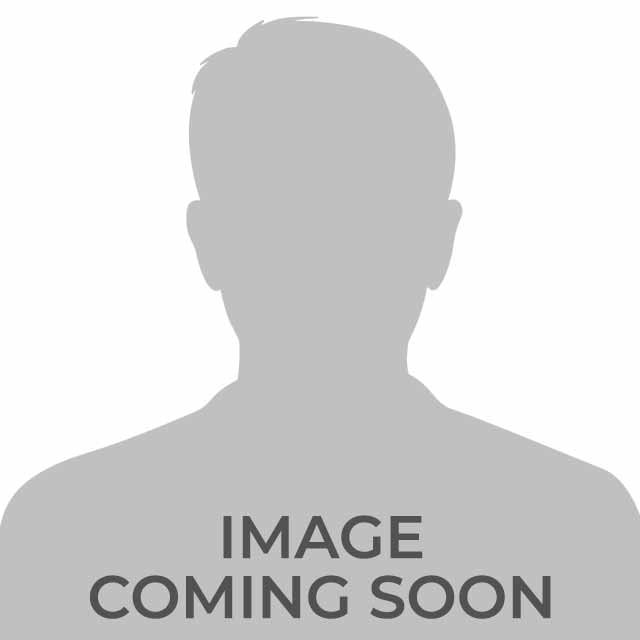 Rob Attinger
Regional Real Estate Manager
Coming Soon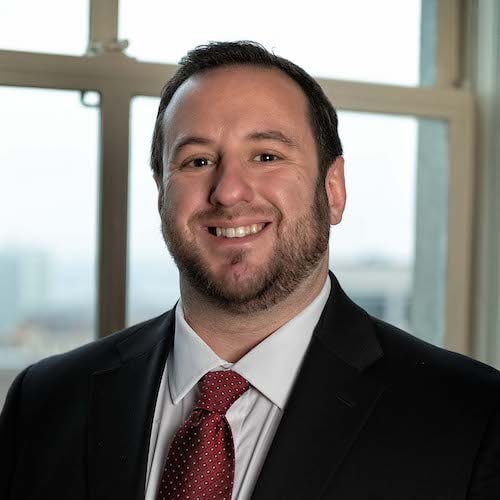 Dan Gutin
Regional Real Estate Manager
Dan Gutin is a Regional Real Estate Manager overseeing Aion's growing portfolio in Northern, NJ. Dan is responsible for the operational and financial success of 8 properties totalling 1,200 units. Dan came to Aion with over 14 years of experience in the multifamily industry. His specializations are in class A and B residential and mixed-use properties, with operational oversite of projects ranging from acquisitions, pre-development, lease-ups into stabilization and value add opportunities. Prior to joining Aion, Dan was an Area Manager for Cushman and Wakefield's multifamily division, overseeing a portfolio that covered areas of PA, NJ, NY & CT. Dan's career has allowed him to become knowledgeable of the Northern NJ market with previous positions at BNE Real Estate Group, UDR, and AvalonBay Communities. Dan is also an associate member of the NAA, NJAA, IREM, and was CAM designated.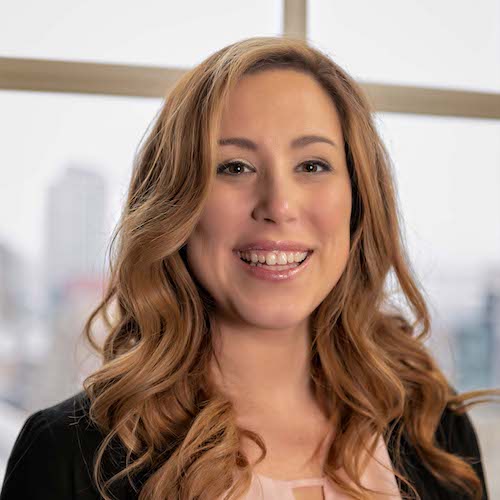 Jessica Hoover
Regional Real Estate Manager
Jessica Hoover is the Regional Real Estate Manager overseeing AION's Pittsburgh portfolio that is currently at six properties totaling over 2,100 units.
Jessica comes to AION with over 13 years of property management experience. Before joining AION, she served in a range of leadership roles with several real estate management firms including, Brookview Realty Group, Milhaus, TREK Development and Berger Rental Communities. Her experience includes class-A mixed-use lease-ups, value add renovations, property acquisitions, due diligence, and affordable properties. Throughout her career she has been involved in all aspects of property management, including initial project development, budgeting, marketing, team development and major capital improvement projects.
Jessica holds her CAM and CAPS designations through National Apartment Association.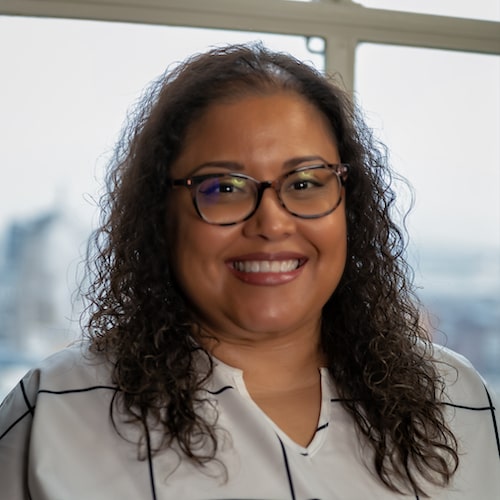 Priscilla Iturrino
Regional Real Estate Manager
Priscilla Iturrino is a New Jersey Licensed Real Estate Salesperson and currently a Regional Real Estate Manager with AION Management. She oversees seven communities totaling 2200 apartments in New Jersey and Pennsylvania. Priscilla was a finalist for the Excellence in Property Management with New Jersey Apartment Association in the 2018 Garden State Award ceremony. Before joining the AION Management team, Priscila was with Fieldstone Properties I, LLC since 2005 where she started as the Leasing Director of Mill Run. She oversaw the 1167 garden-style apartment community through its repositioning and was later promoted to Property Manager in 2008. Under her leadership of the then 66-year-old community she received Best Managed and Best Curb Appeal Circle of Excellence awards for eight consecutive years in 2010 – 2017 and was awarded Excellence in Property Management in 2013 & 2016 with the New Jersey Apartment Association. Additionally, the property received a Proclamation from the Township of Union in recognition of the property's achievements. Priscilla held the position as the District Leader for the Township of Union for six consecutive years. Before her position, with Union Mill Run Priscilla managed luxury hi-rises and garden-style apartments and have been in the industry since 2001.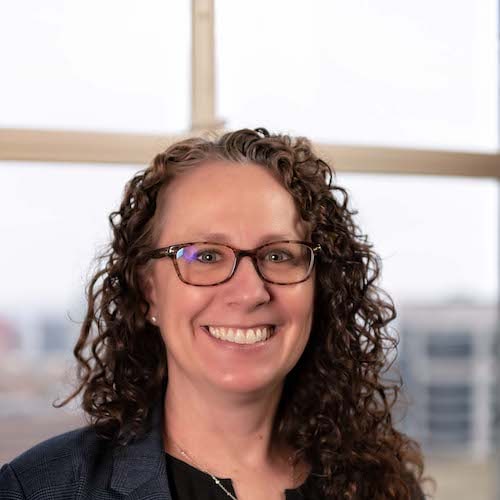 Heather Mulcahy
Regional Real Estate Manager
Heather Mulcahy joined AION Management in January 2022 as a Regional Real Estate Manager overseeing the Maryland portfolio. Heather has spent the last 27 years with Windsor Property Management Company where she began her career as a Leasing agent just outside Boston. She relocated to Virginia with Windsor in 1998 and has been there ever since. She has held various roles during her tenure with Windsor such as: Leasing Agent, Property Manager, Property Manager Specialist, Divisional Manager, Policy and Procedure Manager as well as Intranet Developer. Heather attended the University of Vermont and graduated cum laude with a BS in Business and Marketing.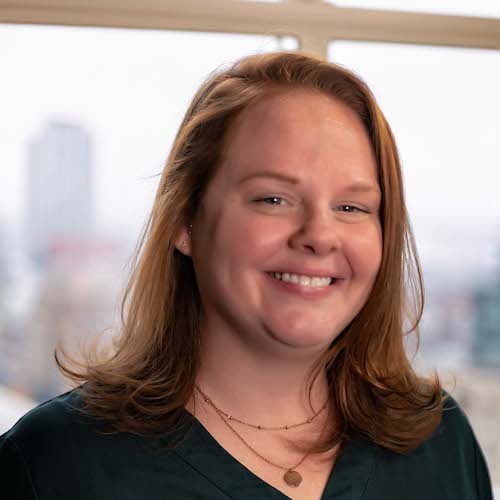 Jamie Sellers
Regional Real Estate Manager
Jamie Sellers is a Regional Real Estate Manager for AION Management overseeing seven sites and nearly 1,500 units in New Jersey and Pennsylvania. Jamie began her career in the multifamily industry over ten years ago as a leasing associate with Kettler. By 2015 she earned her NJ Real Estate License and was promoted to Property Manager overseeing her first community along with several commercial spaces. In 2017, Jamie joined AION Management as a multi-site real estate manager for two Delaware properties before returning to New Jersey. Under Jamie's leadership, the construction of 18 new studio apartments were added to the property, substantially increasing the property's value, and resulted in a profitable disposition. Jamie has successfully onboarded several new acquisitions in the AION portfolio and has effectuated strong property financial performance from those assets. Jamie is a policy driven leader and brings a wealth of operational knowledge and onsite experience which allows her to have an in-depth understanding of her teams needs and challenges. This experience has been instrumental in her portfolio's successes as well as in developing and mentoring her team.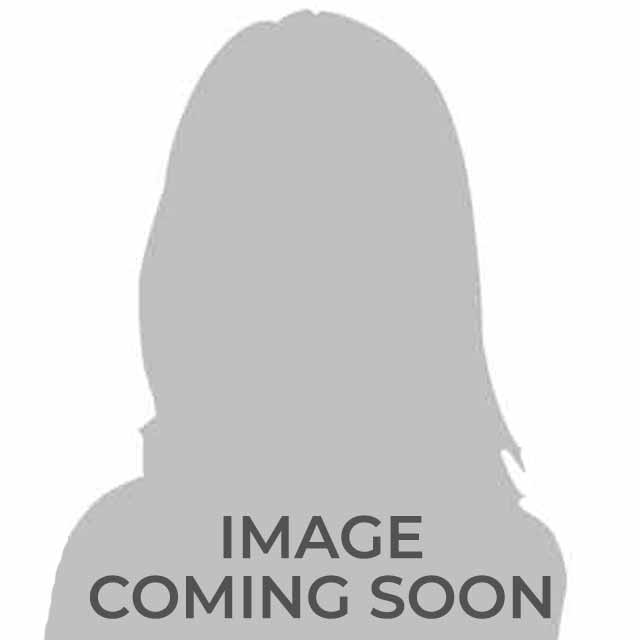 Katia Singletary
Regional Real Estate Manager
Coming Soon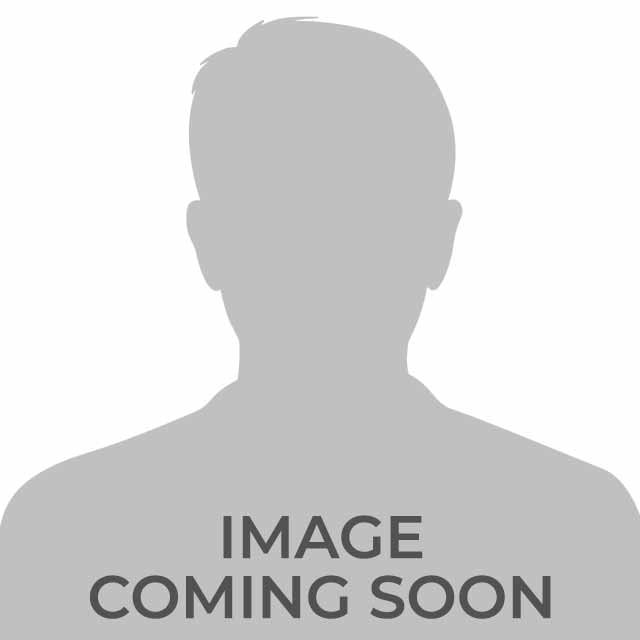 Darius Bourne
Regional Service Director
Coming Soon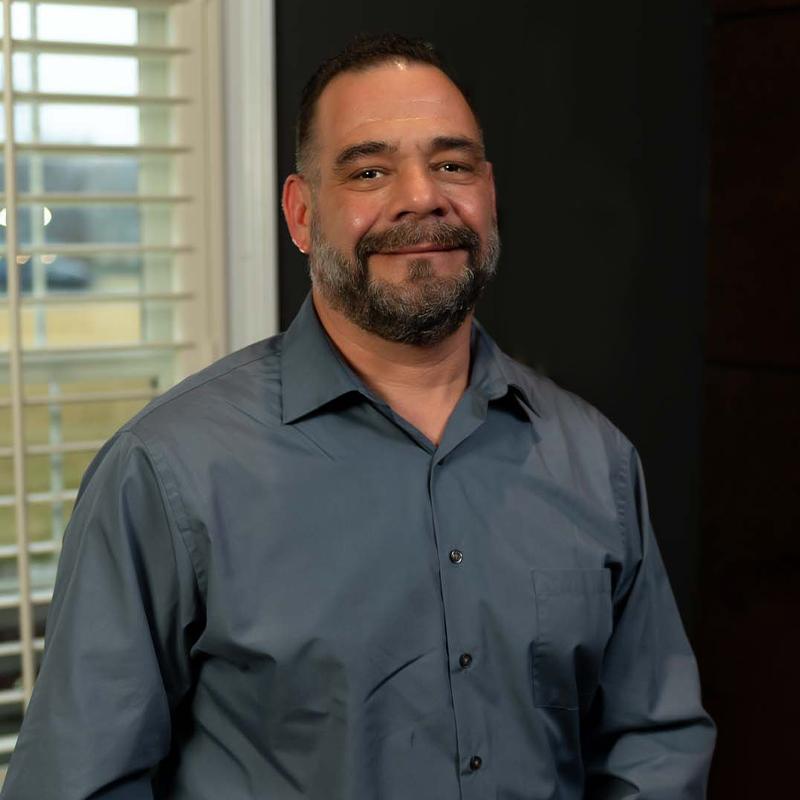 Pasquale Cuocco
Regional Service Director
Pasquale Cuocco was born in Brooklyn and raised in Staten Island. He has been married to his high school sweetheart, Lorraine, for 34 years. He has two adult sons, grandfather to three wonderful boys and the best friend to his yellow Labrador buddy. Pasquale have over twenty years' experience at on some of New York's premier properties, as well as, at some of New Jersey largest. He has also held the positions of construction super, building energy star homes in Pennsylvania. He love camping, fishing and fitness as well as a good laugh. He is looking forward to working alongside the amazing team at AION management and raising the bar on the apartment living experience.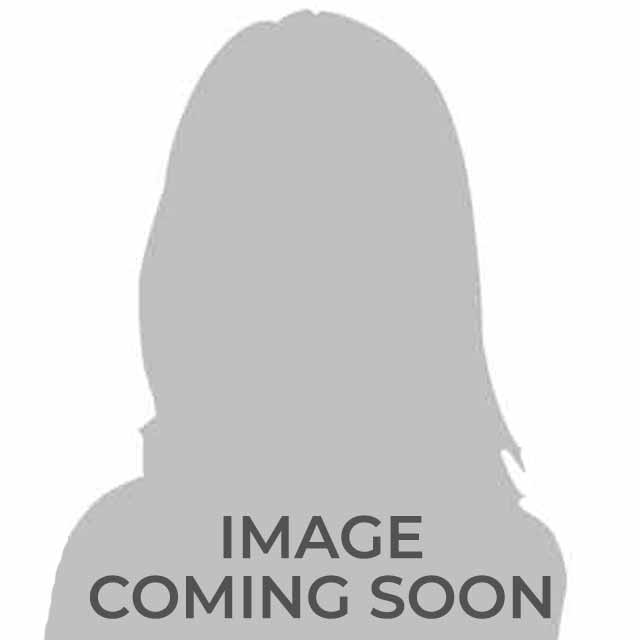 Katie Cluff
Director of Talent and Engagement
Coming Soon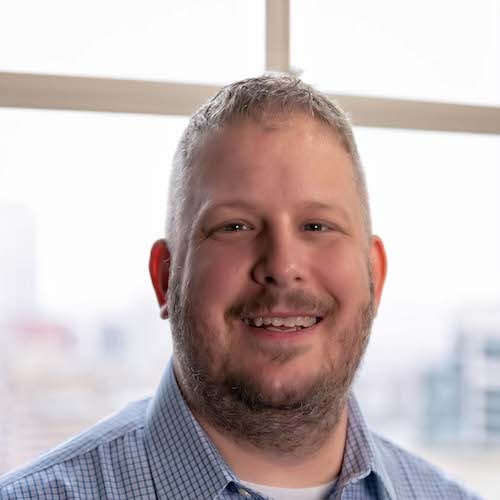 Charles Lacourte
Director of Technology
Charles Lacourte is the Director of Technology for AION Management. He is responsible for handling a variety of both hardware and software issues while also streamlining a growing internal technologies department. This includes training of new software, asset management, and sourcing new initiatives for improved performance and ease of operations. Prior to joining the AION team, Charles was the System Administrator for University City Housing Company for 11 years. While there he oversaw the setup, implementation, and maintenance of various software programs including AMSI, Notifii, and Rent Payment. In addition, he offered support and technical assistance for software and hardware issues. Charles attended Cabrini University where he obtained his Bachelor of Arts Degree.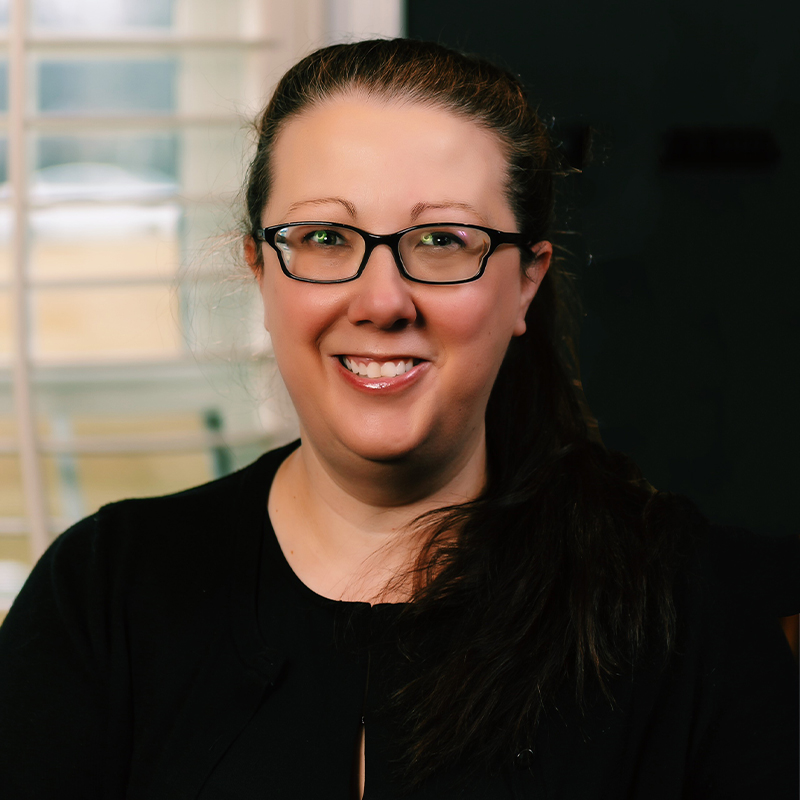 Kristen Riley
Director of Operations
Kristen Riley is the Director of Operations for AION Management, where she assists in all areas of technology operations for the organization. She has been in the multifamily housing industry for over 15 years and has worked in many roles throughout her time in property management. She started her career in student housing as a Leasing Consultant and then an Accounts Receivable Specialist in the University City section of Philadelphia. During this time she was able to fine tune her skills in customer service to help develop superior resident relationship and account management skills. Prior to joining the AION team, Kristen was the Accounts Receivable Manager for University City Housing Comp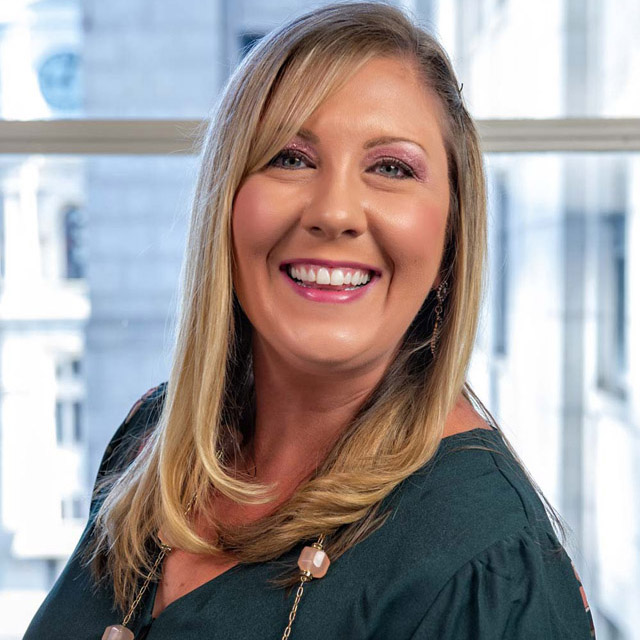 Melissa Rotan
Director of Training
Melissa Rotan began her property management career in 2007 after earning her B.S. in Business Marketing from Cabrini University. Throughout her career, she has served in various roles including Leasing Consultant, Marketing Assistant, Marketing & Leasing Manager and Training & Leasing Manager. Melissa previously worked at University City Housing Company for 12 years where she had the opportunity to create her own path for herself in the Training field. Melissa relishes working hands on with new hires and assisting in the upward growth of current employees. As the Training Director at AION, Melissa will create and implement training materials to ensure the understanding of the company's policies and procedures.
Support Services Team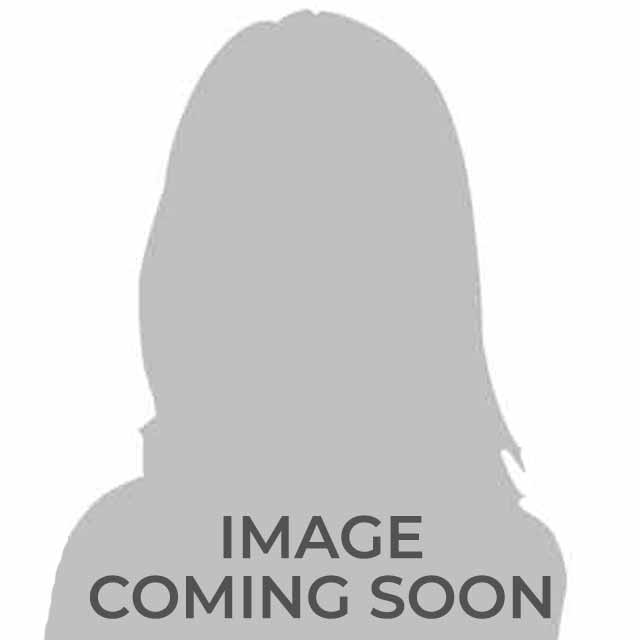 Lauren Ayres
Operations Coordinator
Lauren began her career over 10 years ago in New Jersey as a leasing agent for Continental Properties and Garden Communities. Throughout her tenure she has held the position of property manager, regional manager and has played an integral role in developing SOP's, software integration, capital projects, compliance, and construction. She brings with her a strong background in managing teams, implementing policies, and increasing NOI. Lauren believes that "kindness is the most effective motivational tool we have. Treat people with respect and they will move mountains for you". She holds an A.S in social science from Brookdale and a B.A in Psychology from Kean university.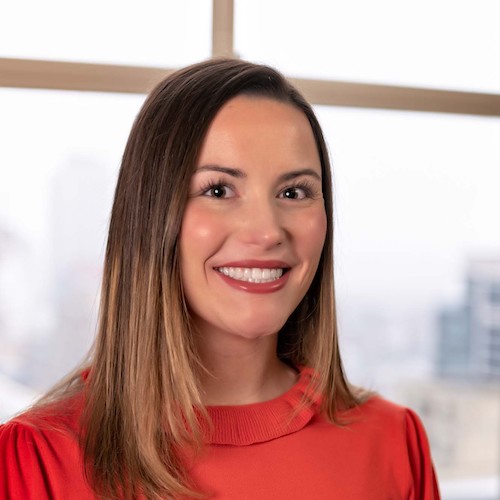 Jillian Cowden
Digital Marketing Strategist
Jillian is a part of the marketing team at AION Management as a Digital Marketing Strategist. She handles AION's digital presence specifically targeting Pay Per Click Campaigns, SEO/SEM, Google My Business, and Google Analytics data. Jillian also be assisting with Social Media and AION's overall branding initiatives.Jillian Cowden is a graduate from the Fox School of Business at Temple University, with a Bachelor of Business Administration degree in Marketing. She was born and raised in the Philly burbs and recently moved to South Philly. She's been interested in marketing and advertising for as long as she can remember and has a passion for constant learning amidst ever-changing tools and trends within the marketing world.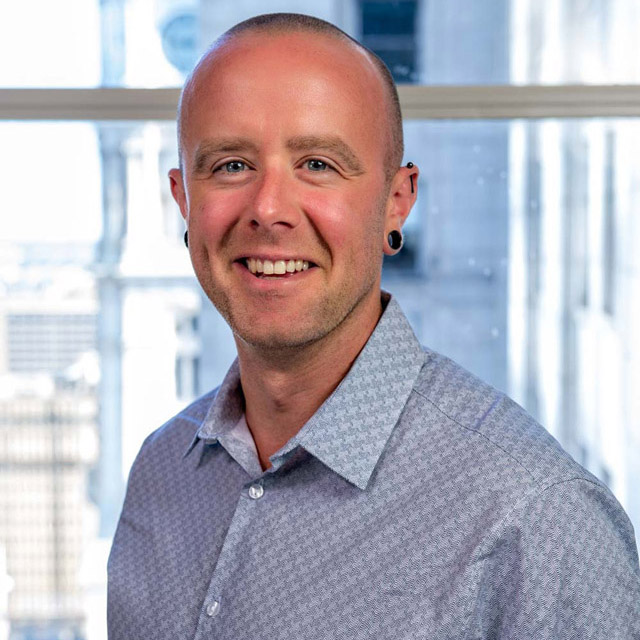 Kyle Duffy
Graphic and Web Designer
Kyle Duffy earned his Bachelor of Fine Arts in Graphic Designfrom the College of Creative Arts at West Virginia University. Kylehas 5 years of marketing and design experience within themulti-family housing industry. He joined the AION team in 2019where he focuses on managing and designing websites, creatingmarketing collateral, corporate branding & social mediamarketing.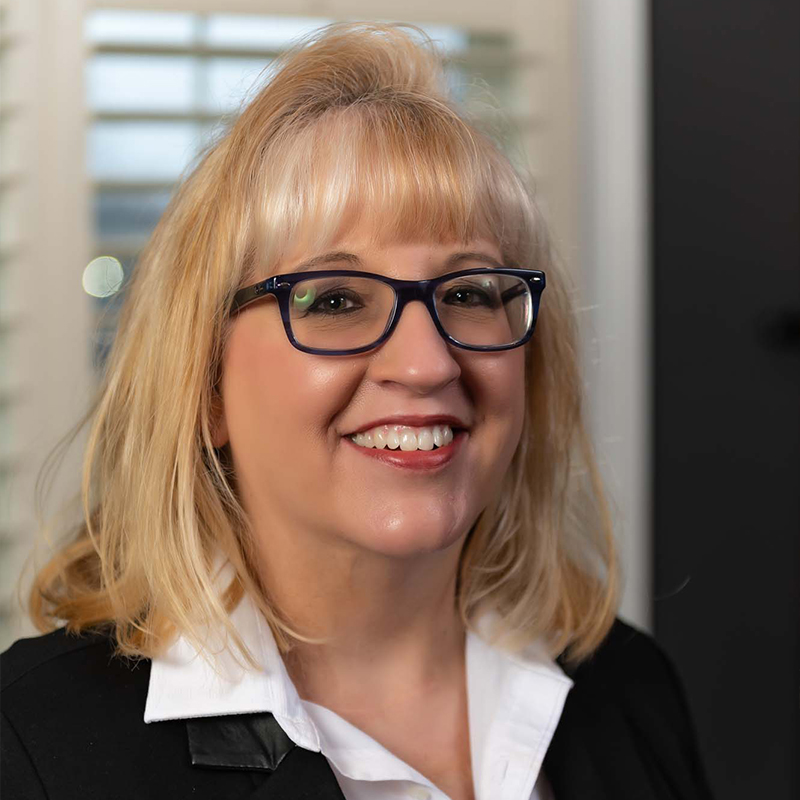 Cindy Festa
Human Resources Services Manager
Cindy Festa has Bachelor's degree in accounting from the University of Phoenix, and has 25 years' experience working in accounting and human resources. Cindy has been with AION Management since October 2020, her area of expertise is HR
Administration focusing on payroll, benefits, 401k, unemployment, time and attendance.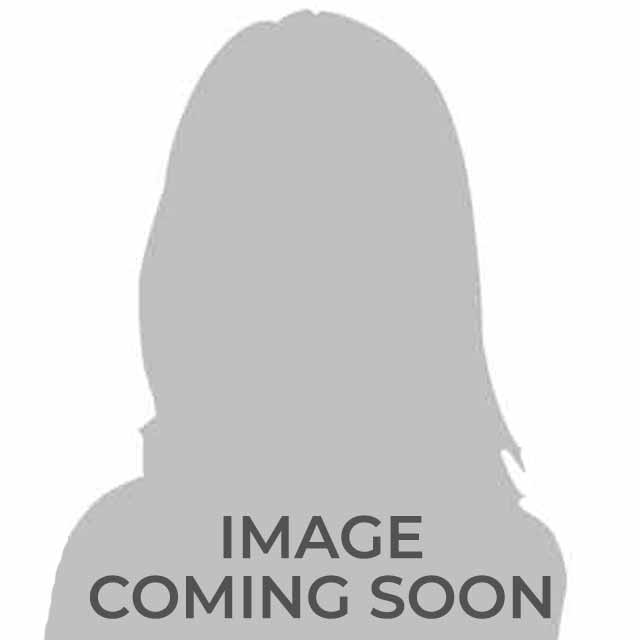 Alyssa Foronda
Marketing Associate
Alyssa Foronda joined AION Management in 2022 as a Marketing Associate. At Aion Management, she is responsible for social media campaigns, creating digital and property events, AION Initiatives, reporting and analysis of current marketing tactics, and creates engaging marketing collateral. Alyssa graduated from Rosemont College, where she was recruited to play softball and graduated with a Bachelor of Science degree in Business Marketing and Minor in Communications. Philly born and raised, Alyssa has worked primarily in restaurant events and marketing. Prior to AION, she used her business and marketing knowledge to help create a kombucha and fermented food company. She enjoys supporting local Philly restaurants & small businesses and traveling. Alyssa is passionate about marketing, real estate, customer success, creating unique events and foraging strategic relationships.
Kiana Gross
HR Specialist
Kiana Gross joined AION Management in May 2021, coming from Caesars Entertainment as a Corporate Accountant for the last 2 years. Kiana has her Bachelor's degree in Business from Stockton University and has a love for numbers. In her spare time Kiana enjoys kayaking, hiking, traveling, shopping, makeup and trying new restaurants.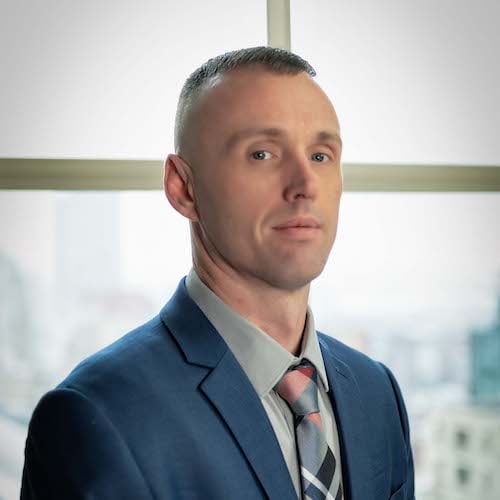 Patrick McLaughlin
Sustainability Analyst
Patrick McLaughlin is AION Sustainability Analyst. He was born & raised in the Lehigh Valley. After managing a car detail center for several years, he enrolled in the Montgomery County Police Academy. Graduating in 2012, he began his career in law enforcement in 2013. Progressing through his career, he headed the field training division & was promoted to patrol sergeant in 2018. He also worked in the professional standards division, becoming the assistant accreditation manager of the department. Patrick attained his undergraduate degree from DeSales University & finished his master's degree in business administration at West Chester University. In his free time, he enjoys running & spending time with his family.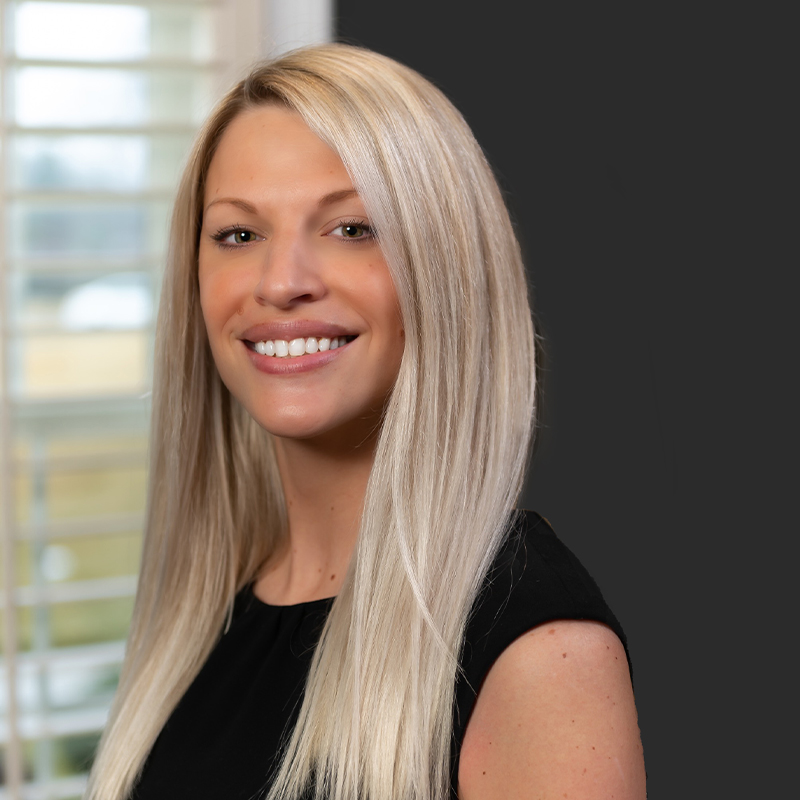 Lisa Meseroll
Marketing Operations Manager
Lisa Meseroll joined AION Management in March 2020 as the Social & Reputation Manager, focusing on implementing online marketing strategies to increase engagement and enhance online reputation. In 2022 , Lisa was promoted to Marketing Operations Manager. Prior to joining AION, Lisa was the Marketing Manager at University City Housing where she designed and implemented marketing campaigns and managed advertising for over 4,000 residential units. She started her career in the multifamily housing industry as a Leasing Consultant where she was successful in supporting high occupancy rates and the renewal of long-term leases. As she advanced her career, she has mastered many roles in the industry including Leasing Consultant & Marketing Liaison, Interim Property Manager, Marketing Assistant and Marketing Manager. Lisa earned her Bachelor of Arts in Psychology from East Carolina University and holds her NALP designation from the National Apartment Association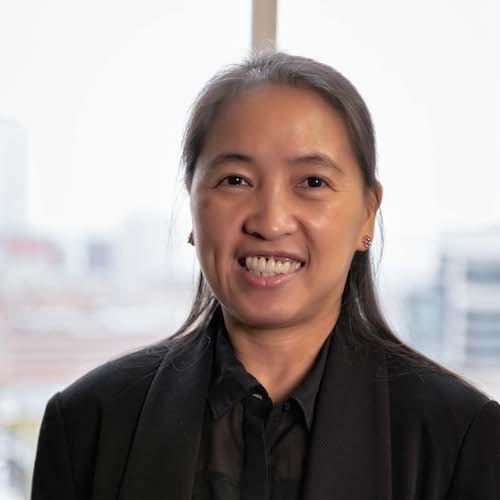 Raquel Ordonez
Talent Recruiter
Raquel Ordonez has a Bachelor of Arts Degree in Economics from St. Paul University and has 20 years' experience working in the Hospitality Industry in Human Resources. Raquel handled family leaves, benefits and recruitment duties that included preliminary interviews, job fairs, screenings and onboarding for four Caesars Entertainment properties consisting of over 10,000 employees. She was also responsible for enrollment and presentation of employee's health benefits. She moved to the Gaming Department where she handled payroll and procurement and eventually became the Coordinator for the VP of Gaming for over 1,300 employees. Raquel comes to AION with a wealth of knowledge and experience that will help AION to identify talent and develop bench strength as we continue to grow and expand.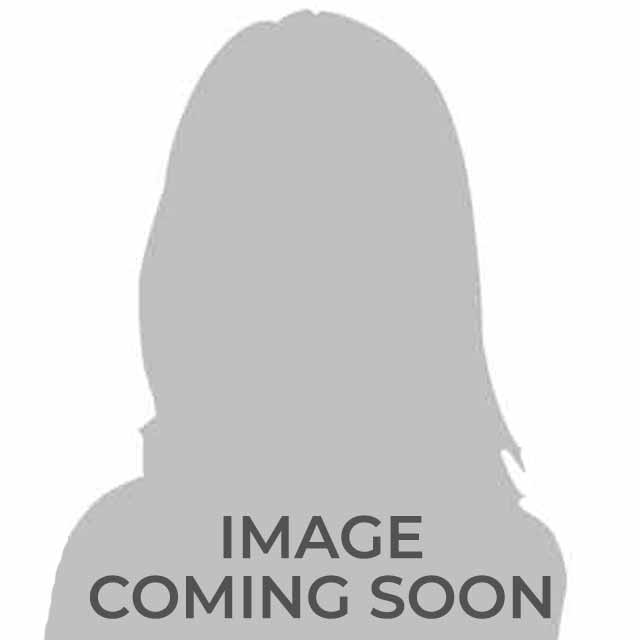 Christine Soto
Employee Relations Director
Coming Soon
Financial Services Team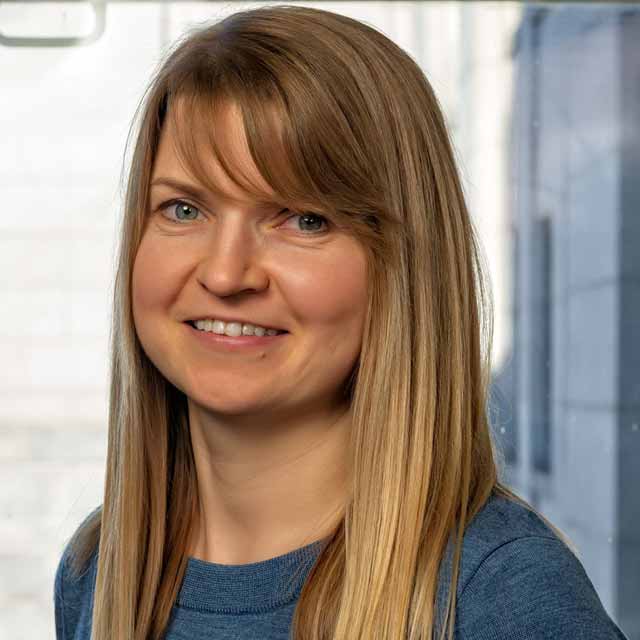 Sonata Servetkaite
Assistant Property Controller
Sonata Servetkaite is AION Management's Assistant Property Controller. Prior to her promotion, Sonata was a Senior Property Accountant at AION Management, overseeing a portfolio of properties and all accounting functions within that portfolio. She joined AION in October 2018, coming from the real estate company where she held a corporate accounting role. Sonata earned a MS in Accounting from Kean University and MBA in Finance from Seton Hall University.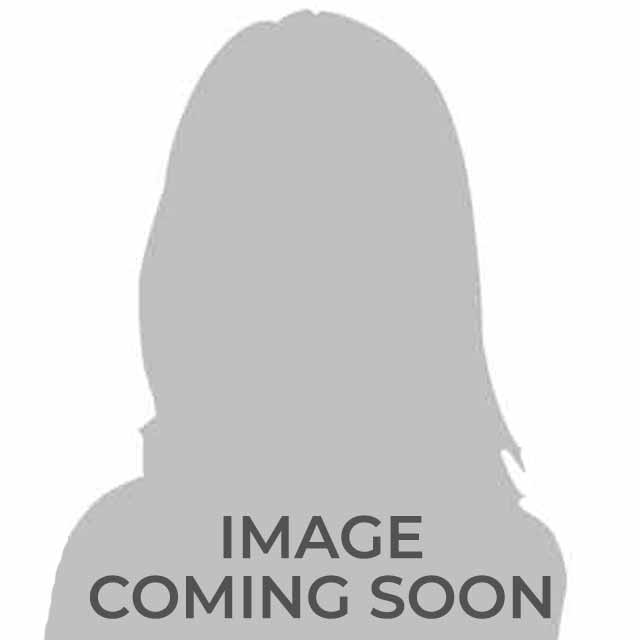 Madison Fedor
Financial Reporting Manager
Coming Soon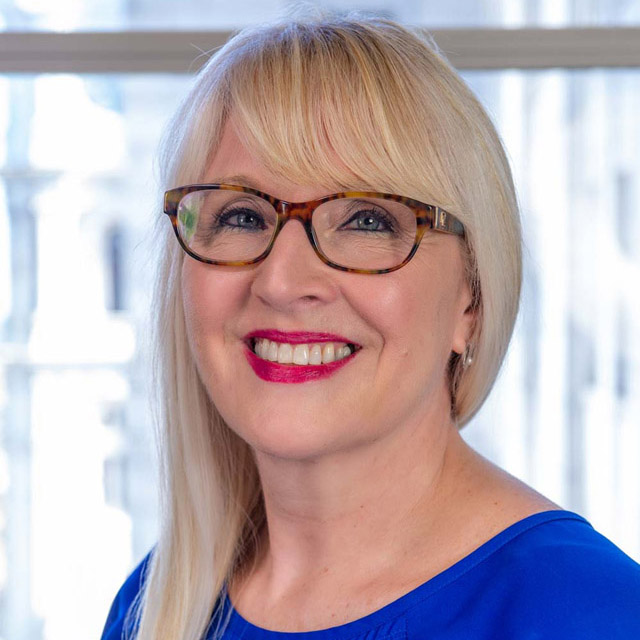 Lori Belton
Accounts Payable Manager
Lori joined AION Management as a Multi- Site Real Estate Assistance Manager in 2018 bringing over 20 years of experience in the Real Estate industry. Lori started her career at Drew University in Madison New Jersey, as a Residential Properties Coordinator. After leaving Drew she moved to Westminster Management Companies where for almost a decade she managed one of the largest apartment communities in the Kushner Companies portfolio. Lori takes pride in in her Multi-family communities, as she curates respectful relationships with residents and co-workers to ensure an enjoyable community environment. Lori recently joined the AION Accounting Department as the Accounts Payable Specialist, Lori has an associates degree in Business Administration and currently holds her NJ Real Estate license. Lori and her daughters are dedicated to service and the fight against cancer. They look forward to their annual service trip to the Ronald McDonald House and St Jude Children's Research Hospital in Memphis, TN. They enjoy making crafts, hosting bingo and serving meals to the families, siblings and patients of St. Jude's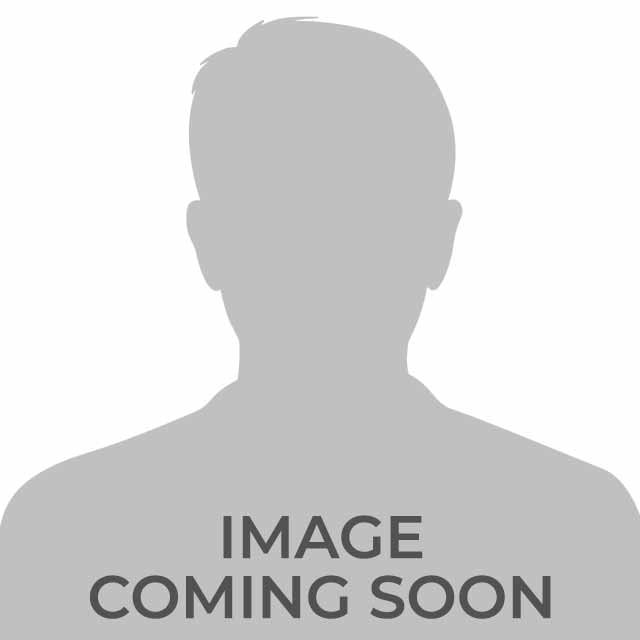 James Tulio
Senior Treasury Accountant
James Tulio is AION Management's Senior Treasury Accountant. James joined AION Management in July 2022 and brings with him 7 years of cash management and operations experience, previously employed with Chemours and JPMorgan in the Delaware region. James graduated from Wilmington University with an MBA in Finance. He is also part of Delaware's Air National Guard and is proud to say he's spent 15 years serving his country thus far. In his spare time, James enjoys playing golf and all things Philly sports.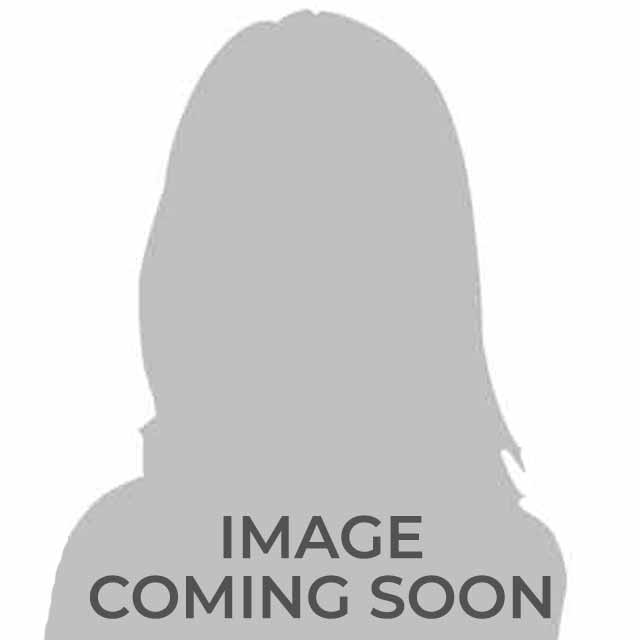 Becky Adorno
Senior Property Accountant
Coming Soon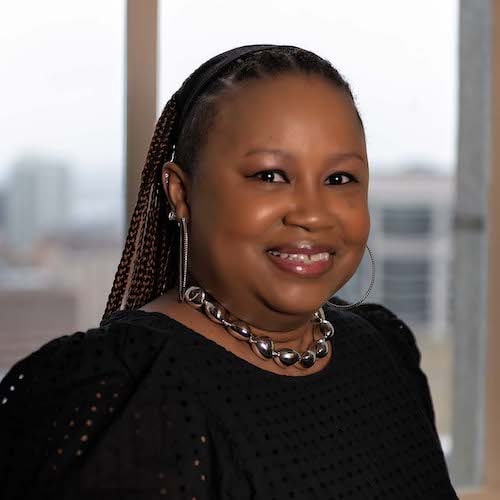 Jill Cartwright
Senior Property Accountant
Jill Cartwright joined AION Management in March 2021, coming from a real estate development and construction company. With over 10 plus years of experience in the wonderful world of accounting, she has experience in property accounting and financial reporting. Jill has studied Accounting at Temple University and West Chester University. In her spare time, Jill loves to serve and give back to the community by volunteering with several organizations in the tri-state area.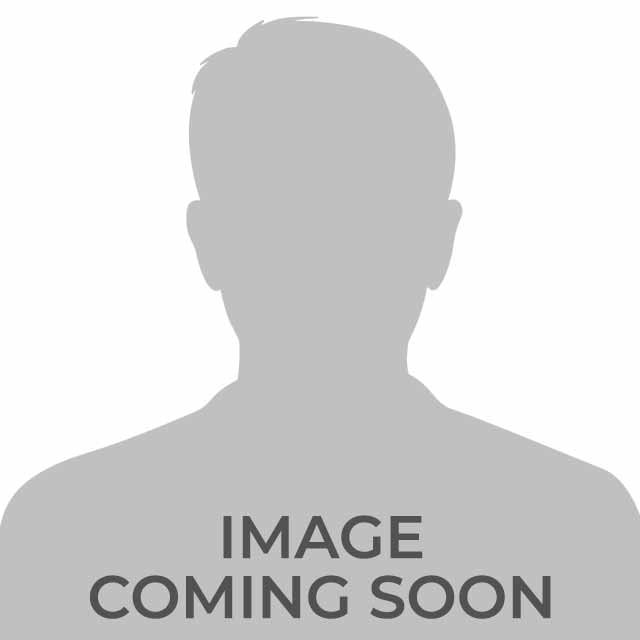 Owen Geedey
Senior Property Accountant
Coming Soon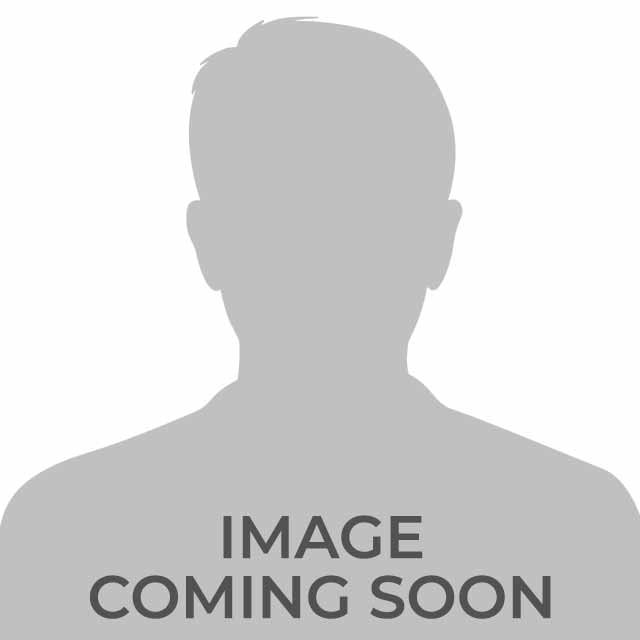 Albert Innaurato
Senior Property Accountant
Albert joined AION Management in March 2022, after spending 5 years as an auditor – where he serviced non-profit clients in the Greater Philadelphia Area. Albert holds a BS in accounting from Saint Joseph's University. Born and raised in Philadelphia, Albert enjoys volunteering within his community – he is a youth hockey coach at a recreation center where he also sits on the advisory board.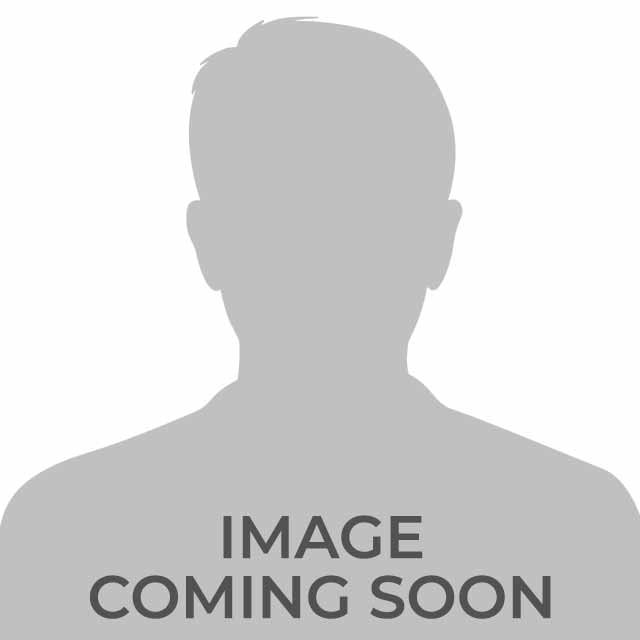 Jeremy Lutz
Senior Property Accountant
Coming Soon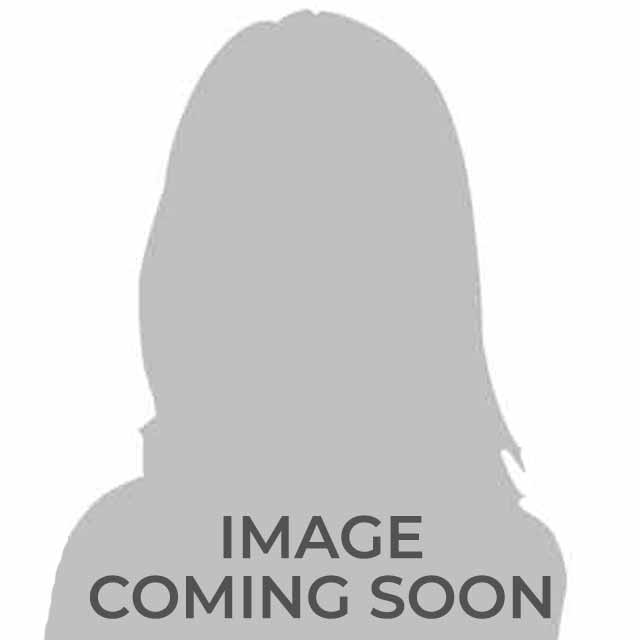 HeeJae Yang
Senior Property Accountant
Coming Soon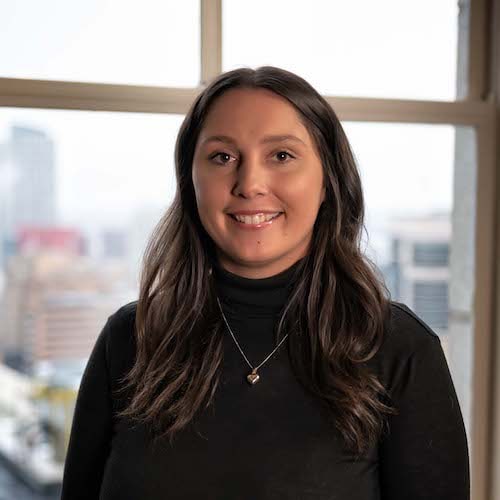 Nicole Sanelli
Property Accountant
Nicole Sanelli joined AION Management in October 2021. Prior to joining AION, Nicole worked as an accountant for BAYADA Home Health Care and a Property Accountant for Brandywine Senior Living. Nicole graduated from Rowan University with a degree in accounting. In her free time, Nicole enjoys traveling and spending time with her dogs.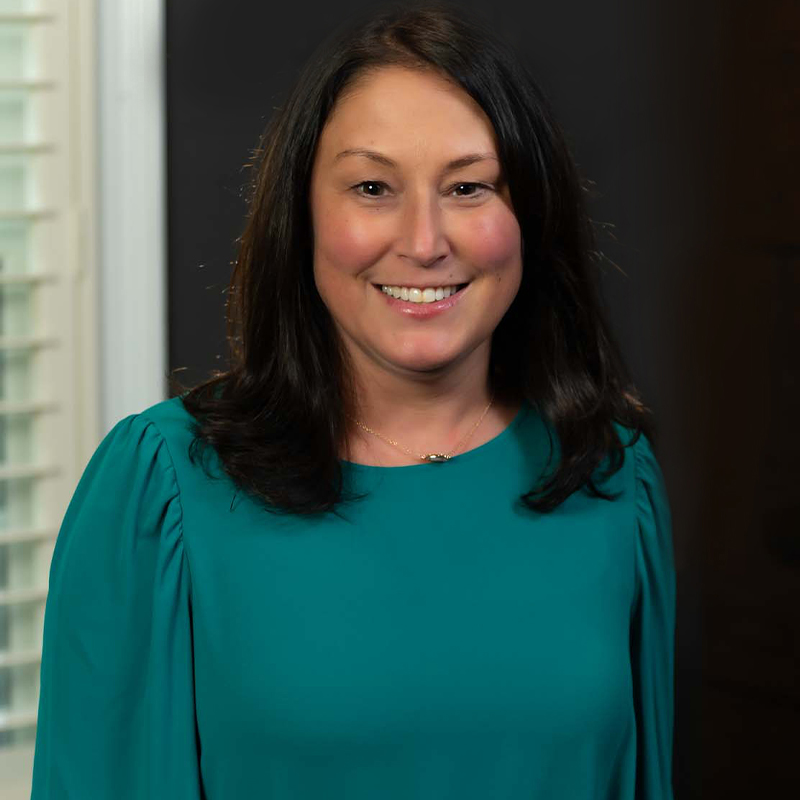 Sharon Keaser
Accounts Payable Specialist
Sharon Keaser joined AION Management in February 2020 as the Administrative Assistant, where she assists with resident and vendor relations. Previously, Sharon was the Maintenance Coordinator at University City Housing, and also has experience as a Leasing Consultant. Before starting in the multi-family industry, she spent 18 years working with children with special needs. Sharon earned her Bachelor of Arts Degree in Psychology from Temple University.