Orchard Park Apartments Awarded 2017 Business of the Year
January 18, 2018; Philadelphia, PA: We would like to take a moment to acknowledge and congratulate Jamie Sellers and the Team of Orchard Park Apartments for being recognized by the Township of Edgewater Park in Burlington, NJ for being honored and awarded the Business of the Year Award 2017 presented by Mayor Belgard.
Please join us in congratulating Team Orchard Park for all of their efforts and Jamie for strong and positive leadership throughout the year.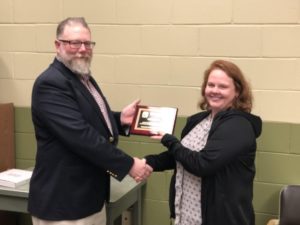 # # #
About AION Management:
AION Management was formed in 2017 to create a "Best in Class" property management company dedicated to providing excellent customer service and value to our residents and committed to maximizing the value of our real estate assets through modern and functional renovations that our residents with unparalleled options in their homes. For more information about AION Management, please visit www.aionmanagement.com.